PROFILE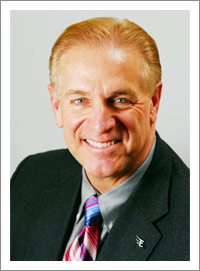 MARTY KUEHNERT
Born: Los Angeles, Calif.
Graduate of Stanford University, Stanford, Calif., 1968, BA, Political Science
Exchange student to Keio University, Summer 1965, and 1968
Marty Kuehnert made sports history in October 2004 when he was named the first foreign General Manager in Japanese Professional Baseball. Currently he is Senior Advisor for that same team, the Tohoku Rakuten Golden Eagles, located in Sendai, Japan.
Kuehnert has spent most of his adult life living in Japan and working in the sports industry. He was General Manager of the first Japanese-owned pro sports franchise in the U.S., Lodi in the California League (1972-1973), and then the Director of Sales & Promotions for the Taiheiyo Club Lions in Fukuoka in 1974 (before they became the Seibu Lions). He was also President of the Birmingham Barons in Birmingham, Alabama, 1990-1991, and part owner 1990-1995. Perhaps you remember the Barons high-profile players Bo Jackson and Michael Jordan.
From 1975-1980 Kuehnert worked for Descente Ltd., and was a pioneer in the sports licensing business, introducing licenses for MLB, NBA, NHL, NCAA and many other leagues and associations.
He also introduced the Sports Bar business to Japan with his own chain of "Attic" restaurants, started in Kobe in 1978.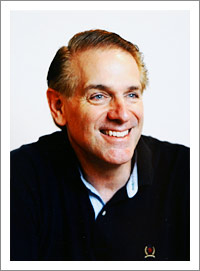 Over the last 30 years. Kuehnert has also worked as a sports journalist in the print and broadcasting media. For many years he wrote "Kuehnert's Korner" in The Daily Yomiuri and then "On The Keen Edge" in The Japan Times. He has published six books. No. 5 was titled "The Day Matsui Leaves the Giants", published more than a year before Yomiuri Giants slugger left Japan to play for the N.Y. Yankees, and No. 6 came out April, 2003, titled "There are no Scholar-Athletes in Japan."
From April 2003 Kuehnert became a Visiting Professor at Waseda University, teaching classes in International Sports Management and Sports Media, and from October 2005 he started in a similar position with Tohoku University in Sendai. As of April 2009 Kuehnert has become a full-time professor and Vice President of Sendai University, where he teaches courses on sports management, marketing and media.
E-mail :